Lifestyle
Have a Merry Aussie Christmas
Nov 27, 2020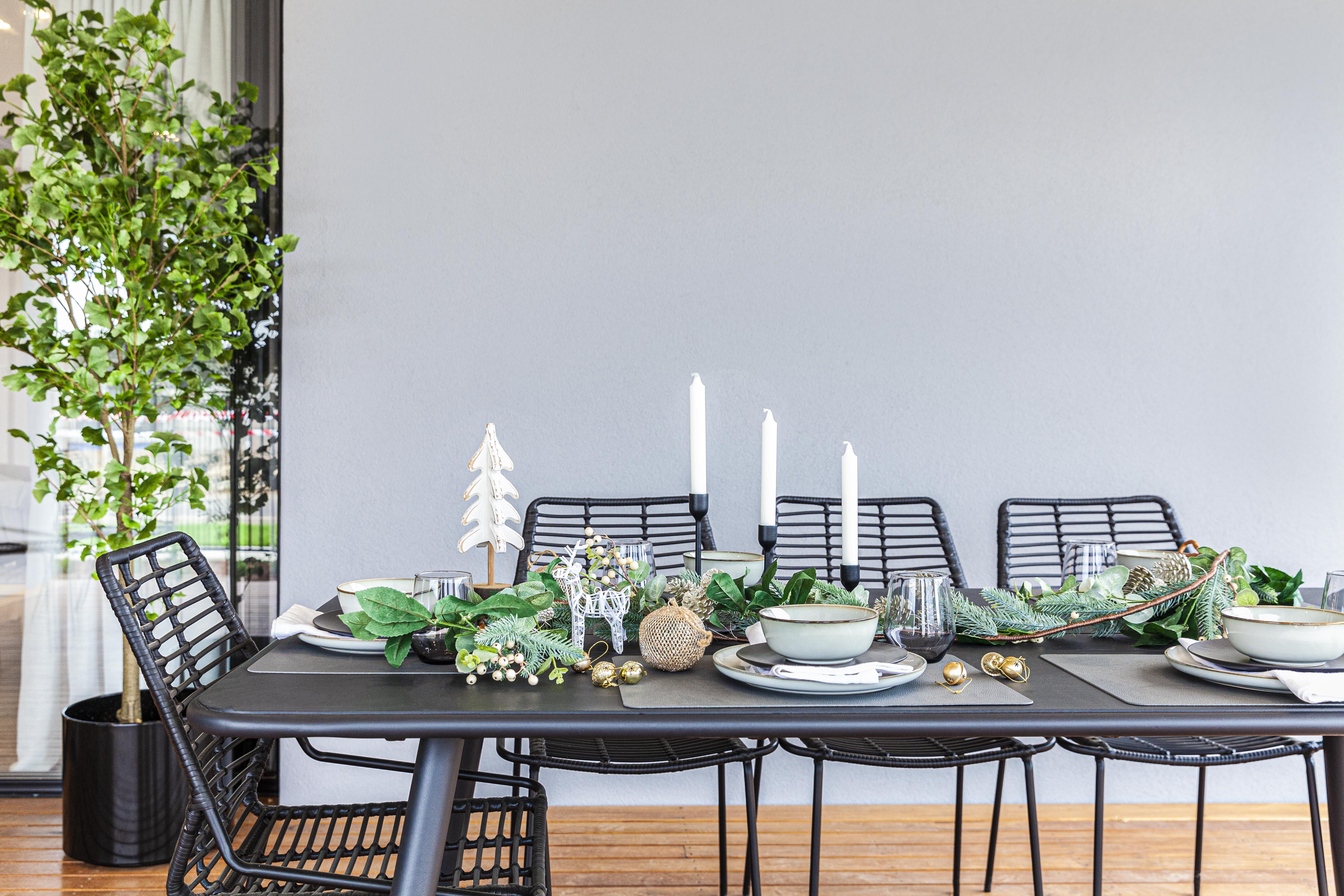 Christmas all over the world, is mostly represented by snow, holly and woolly stockings hanging over a fireplace. But the festive season Downunder is more about enjoying the outdoors than cosing up to an open fire inside. For a truly Aussie day, forget the white Christmas, here are our tips on how to enjoy a sunny one.
Lunch al fresco.
Al fresco literally means 'done or eaten in the open air' so when it comes to dedicating the perfect space for a summer Christmas, setting up the alfresco is it! Position your table and chairs so that family and friends have enough room to mingle as well as enjoy food and drink. If you're hosting, you'll want to allocate your seat so that you can easily pop into the house for anything you need.
Decorate your table.
Whether you go minimal or super festive, the first step is to decide on a theme. You might choose to keep it traditional and use green, red and white with metallic gold or silver, reindeers and the odd Santa in shorts if you can find him! Or, if you're little more daring and want a brighter, more out-there summer vibe, try pink flamingos or anything else that reminds you of summer vacay. Add some sparkle and it could be Christmas in a tropical oasis!
Light up the party.
An outdoor bbq or party can easily go into the evening, especially when your party is a success. Fairy lights that would ordinarily light up a Christmas tree can be used to add some festive romance to your alfresco. As the Christmas cheer continues through dusk and into the night, you'll have created an ambient mood, even outdoors.
Get everyone to join in.
No one wants to feel awkward or bored at Christmas and organising some games are a great way to guarantee some feel-good laughs. It's also a great way for guests to get to know each other more and make your next event something everyone is looking forward to.

Put the drinks in snow – well, sort of.
If you're hosting, you don't want to be running indoors every time someone's glass is near empty. If you don't have an outdoor kitchen or fridge, organise some large buckets or containers that suit your Christmas theme, and fill them with ice and bottles before your guests arrive.
Don't forget about the kids.
It's easy to get caught up in the styling, drinks and food preparation for your adult guests, but don't forget to create a memorable Christmas for any kiddies who are coming along. Games, a footy or two, hats, small favours or candy bags can help them feel remembered and involved, so they're not just sitting around on their ipads.

Have yourself a very Merry Christmas
Christmas is all about coming together with friends and family and as host, you may feel the pressure to make sure everyone is having a great time. But don't forget to let the magic of Christmas reach you too and enjoy the day!
Our displays close for the holiday season on Tuesday 22nd December at 5pm. Select displays open in the new year from the 2nd of January. Please visit jgking.com.au for display locations and opening hours.
From all of us at JG King Homes, we wish you a very Merry Christmas and a Happy New Year.